Sala Henri Coandă, Palatul Culturii Iași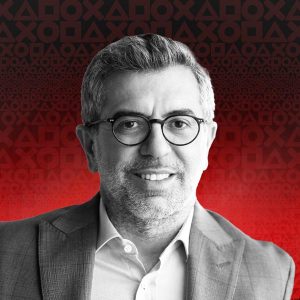 Consumer Business Unit Director, Vodafone România
Nedim Baytorun has joined Vodafone Romania's executive team in July 2021 to lead the Consumer division. From his role as Chief Commercial Officer, Nedim Baytorun is coordinating Vodafone's transformation from an electronic communications company to a player in the technology market in all aspects of interaction with individual customers. He has 17 years of experience in the commercial, marketing and brand area.
Head of Brand Marketing, BCR
With over 17 years of experience in Marketing, Communication, and Brand Strategy, both on the agency side and from the client's perspective, Katerina has worked on various brands and industries, such as telecommunications, FMCG, and banking. She joined BCR in January 2020 where she enjoys what she does, working and building strongs brands like BCR and George. First Inteligent Banking. Katerina possesses a deep understanding of consumer behavior, market trends, and effective communication strategies. She loves crafting compelling brand narratives, managing cross-functional teams, and driving innovative marketing campaigns.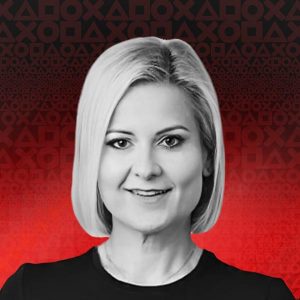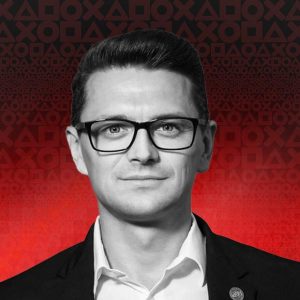 Daniel Juravle is passionate about education, youth development, digitalization, urban mobility and international relations. He has a PhD in Economics, with expertise in migration policies and a taste for community building. Started out as a national students' leader, spent a few years in the USA until it became his second home and the proper environment for him to develop his management skills. To deepen his knowledge and harness his skills, he started teaching Public Administration notions at university, notions enhanced by his experience as Head of Economic Cooperation Department of the City Hall. At the moment, he is Deputy Mayor of the City of Iași, the largest city after the capital of Romania and with the most young people.
President of the European Esports Federation
Tiago has extensive experience in the Esports industry and a background in communication, having worked as a technology and economics journalist PR specialist for over a decade. He founded one of the largest Portuguese Esports teams in the early 2000s and was instrumental in creating the first Portuguese Electronic Sports agency in 2016. Tiago is the Operations Director of the GIRLGAMER Esports Festival, which celebrates women's competitiveness and inclusion in video games. He is also the President of the European Esports Federation, the Vice-President of the International Esports Federation, and a lecturer at the European University of Lisbon, where he teaches in the first and only Portuguese Esports Marketing and Management Post-Graduation program.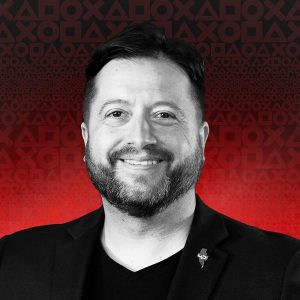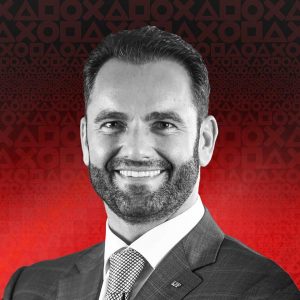 President of The International Esports Federation
Vlad Marinescu is the General Director of International Judo Federation and President of the International Esports Federation (IESF). He has been working in International Sport for more than 20 years. He is a romanian born, american raised and studied in Budapest. He worked through each level of sport organization, from athlete, to event organizer in all departments, to management of sport organization and sport business. Awarded next 10 under 30 by Sport Business.
VP of Global Esports Federation
CEO of British Esports, the national federation for esports in the UK. Vice-President of the Global Esports Federation, member of the International Olympic Committee's esports and gaming liaison group and a Trade Advisor Group (TAG) member of the Department for Business & Trade (DBT), UK Government. A co-owner of the London Royal Ravens and Resolve Esports. I am also a co-owner and CEO of the International Group of companies, a fourth generation, private family business founded in the UK. The group has built an impressive international reputation, working in over 55 countries, delivering high quality service to its clients. The group has completed over 490 healthcare and leisure projects working with; The United Nations, The World Bank, 24 national Governments and private clients.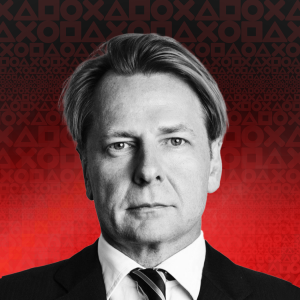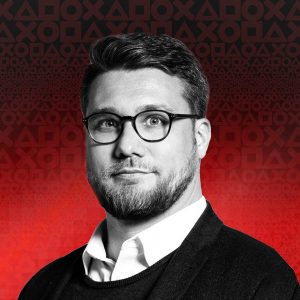 Vice President of ESL Pro League
Hans Jagnow joined the ESL Pro League (EPL) in 2020 as Vice President, managing the partnership operations between ESL and 15 of the world's best CS:GO esports teams. Before his position at ESL Pro League, he was working as an political advisor for digital policies at the Berlin State Parliament over 7 years; he also served as the first president of Germany's national esports federation ESBD from 2017 to 2020. Hans graduated from the Free University of Berlin in Legal Studies and during his studies visited Washington D.C. for several months.
Cristian Nistor is a professional with a unique approach, passionate about marketing and communication. As a marketing lecturer at FEAA, he dedicates his time and energy to sharing his knowledge with students and inspiring them to become successful marketers in an ever-changing world. In addition to his work as a lecturer, Cristian demonstrates his skills as a brand manager at SCC, where he takes responsibility for building and promoting brands in a competitive environment. Passionate about the world of video games and technology, he passionately follows and supports the esports community in Romania. Cristian is actively involved in promoting and supporting this growing industry by organizing the Esports World Championship – Digital Throne Iasi 2023.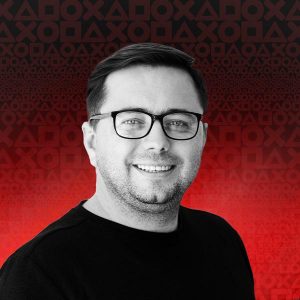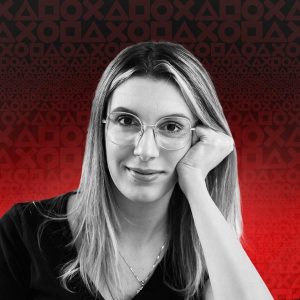 Member of the Chamber of Deputies
Diana Buzoianu is a Member of the Chamber of Deputies in the Romanian Parliament. Diana is dedicated to the fight for digitalization, and is currently working on various initiatives that will institutionalize digital practices both in the public and private sector. She is member of the standing Committee for Information, Technologies and Communication. Ms. Buzoianu is invested in bridging the gap between citizens and the public administration by developing digital infrastructures advancing solutions.
Mihai Cotos is an entrepreneur with 15 years of experience in the field of event organization. From successful projects such as the Targul de Cariere, Photo Romania Festival, Jazz in the Park or Cluj Craft Beer Festival in 2019, Mihai has transformed an old passion of his – gaming into a unique project for Romanian esports – Digital Crusade. The event has now grown into an east european championship and has a few satellite events like Esports Corporate Championship, Girls Championship and HighSchool Heroes.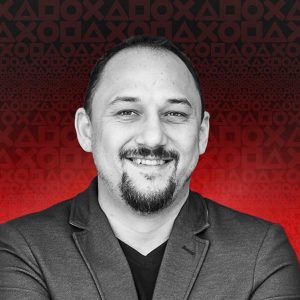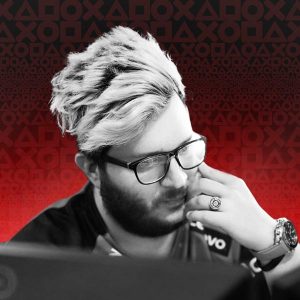 Octav is the main man behind Nexus, the man of ideas, the man of action and the man of the people all into one. He is the one we rely on for new ideas and for measuring success. Always staying humble and true to his roots as a gamer, he provides support, guidance and he's a massive inspiration to all of us.
Jaxi played professionally and semi-professionally for the Nexus team for 2 years. Starting from November 2018 he decided to take a break from competitions and try new things, including daily live streaming, vlogs, casting, coaching and match analysis.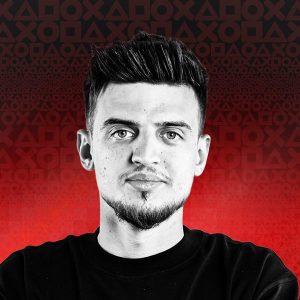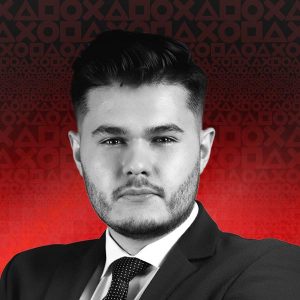 Paul is a CS:GO caster since 2017 with over 2500 hours of live broadcasting experience. His Youtube channel is the top-of-mind place to go when you want to watch high level esports broadcasts and his voice dominates and keeps everyone entertaine
Group Head Marketing NEPI Rockcastle
Business Model building, Disruptive Innovation, Product, Marketing, Consumer Understanding, Branding, Communication FMCG, Retail, Telecoms, Realestate. Roxana has 25+ years of consistent business growth building – holding director and C level Marketing roles with major multinational companies such as Procter & Gamble, Telekom and Vodafone.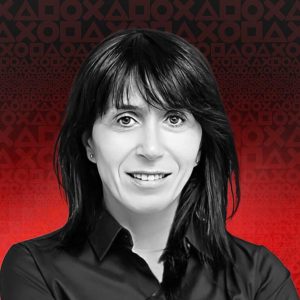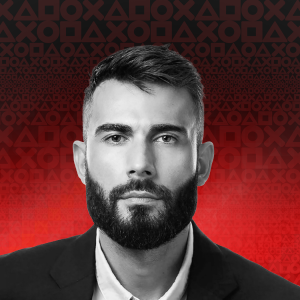 Head of Digital and Media, PepsiCo
Laurentiu Ion brings a wealth of experience spanning over 14 years in the fields of marketing, media, and communication. Currently Europe's Marketing Manager for Energy at PepsiCo, he leads the Total Connections Planning & Media strategy for Rockstar Energy Drink. Prior to this role, he served as the Head of Digital and Media for PepsiCo Romania. In addition to his corporate responsibilities, Laurentiu teaches Marketing and Advertising at the University of Bucharest and Skillab, authored three books, and his articles on the evolving relationship between humanity and technology have been published by publications like Forbes.
Executive Creative Director, McCann
Costin started his copywriting career in advertising in 2006. In 2011 he joined Mccann Bucharest and in 2019 he was named Executive Creative Director of the same . From Priceless Surprises with Gianluigi Buffon to creating real-liagencyfe potions in League of Legends for Beko, in over 14 years working in advertising he has been proudly learning and working on brands like Dacia, Cosmote, Rompetrol, Julius Meinl, Coca-Cola, Bite Latvia & Lithuania, Rom, Nespresso, Nesquik, Coffee-mate, Mastercard, KFC, Taco Bell, Greenpeace and many more, winning both effectiveness and creativity awards. Passionate gamer of almost any title, former Vice President of the Art Directors Club in Romania, he confesses that Graffiti BBDO, Odyssey, Ogilvy and Mccann are some of the agencies where he failed to be on time.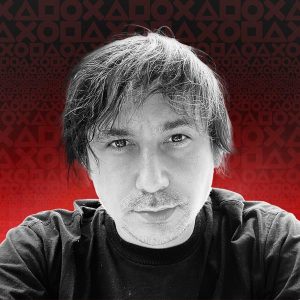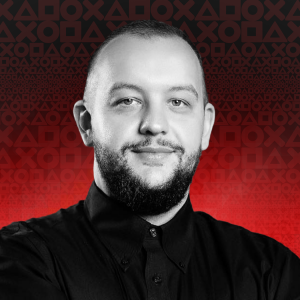 Alexandru Ion is one of the pioneers of Romanian esports and the key man behind Nexus Gaming since 2015. The organization started from a gaming bar concept / internet cafe. The esports team was originally a marketing engine that managed to surprise everyone through phenomenal results not only in Romania but also internationally. In 2018, the new Nexus location was inaugurated, a large space destined for Romanian gamers, which serves both as an internet cafe and as a training space for professional players. The Nexus Media sub-brand was established in 2019, an influencer marketing agency and video production company which hosted three full seasons of Romanian Esports League.
Co-founder of GG Industry & BGW partner
Marius Radu is organizing marketing events dedicated to gamers and esports events for more than 12 years. Starting from 2017, Marius is responsible for various projects in Romania, such as Bucharest Gaming Week or Gaming Marathon.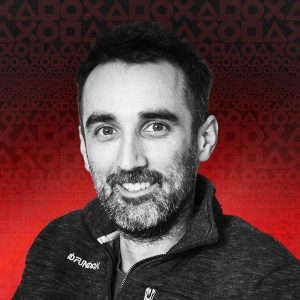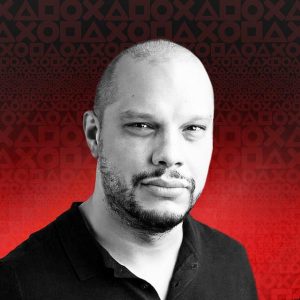 President of Esports Summit
Tudor Daescu is the General Manager of PR agency Daescu Bortun Olteanu, handling communication for tech, gaming companies, and gaming studios. Aside from the PR business, Tudor and his colleagues co-founded some of Romania's most important events in the video game industry in Romania – Bucharest Gaming Week and Gaming Marathon, successfully exported to Greece and Bulgaria. In 2020, Tudor launched Gaming Video Awards, an annual award event that celebrates the best video content, the brands, and the communication agencies that speak to the Romanian gaming communities. Daescu Bortun Olteanu is happy to announce the first edition of Esports Summit Bucharest 2021, a b2b conference for stakeholders of the industry, that strives to become the CEE event in Esports.
Secretary of State, Ministry of Research, Innovation and Digitalization
Eduard Mititelu is Secretary of State in the Ministry of Research, Innovation and Digitalization in Romania (MCID). An engineer by profession, Mr. Mititelu graduated from the Polytechnic University of Bucharest, also participating in an Erasmus internship in Finland. Before being appointed as the Secretary of State, Mr. Mititelu served as the Undersecretary of State within the same ministry, by contributing to important MCID projects.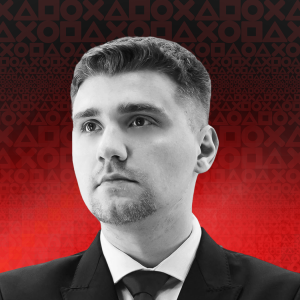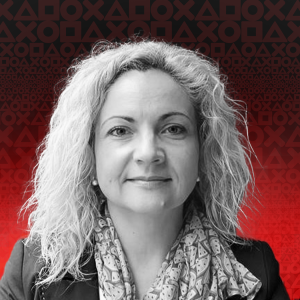 Law professor, Alexandru I. Cuza University
Mihaela TOFAN is law professor at Alexandru Ioan Cuza University of Iași, Faculty of Economics and Business Administration and litigant lawyer. She holds a degree in legal sciences from Law Faculty of Alexandru Ioan Cuza University of Iași (1999), PhD. in legal sciences from University of Bucharest (2008), habilitation in administrative science from Babeș-Bolyai University of Cluj-Napoca and habilitation in legal science from Bucharest University of Economic Studies. She is Jean Monnet professor, holder of the Jean Monnet Chair European Financial Regulation EUFIRE (eufire.uaic.ro) and director of the Center of Excellence European Financial Resilience and Regulation, within Alexandru Ioan Cuza University of Iași. She is Fulbright alumni, Emile Noel Senior Fellow at the New York University School of Law (2019), ERASMUS professor and invited guest for research and teaching at universities in Germany, Italy, Spain, Turkey, Cyprus, Portugal, France, United Kingdom, Czech Republic, Poland, Ukraine, Republic of Moldova, Maroc, Iceland, Israel and United States of America. She is the author, co-author and editor of 20 volumes and 100 articles in volumes and journals indexed in international databases. Her expertise areas are EU Law, tax harmonization and Business Law.
University Sports Club Director ASE Bucharest & Partner Neuromotrica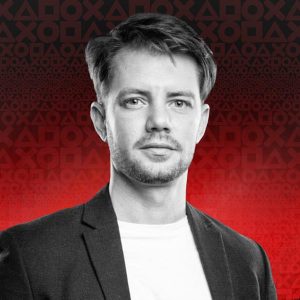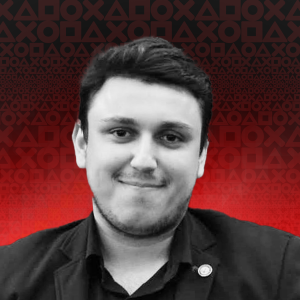 Vlad Nagîț is a graduate of the Faculty of Law at the University of Bucharest and co-founder of 101hp.ro, a media agency whose content is exclusively about Romanian esports and its players. 101hp is an entity founded by esports enthusiasts for esports enthusiasts, our constant mission being to bring content to readers both about the international performances of Romanians and about players, organizations and tournaments in our country.
President of Romanian Sports Institute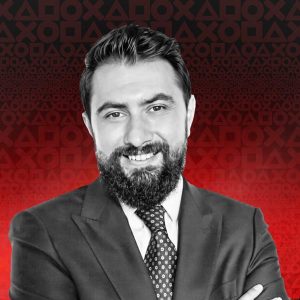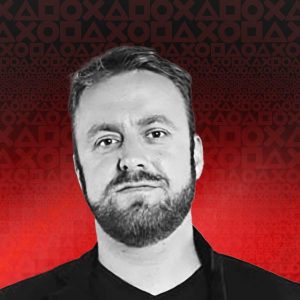 Head of France & Benelux, Logitech
Professional CS:GO Player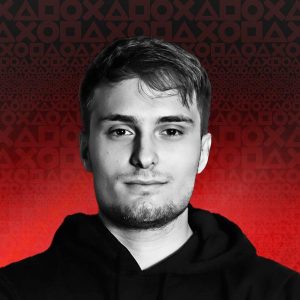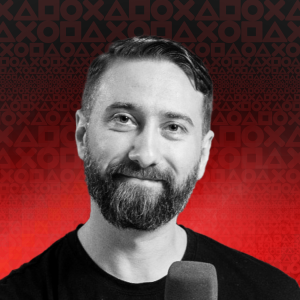 Boogie began his esports journey as a caster in the pro female scene for CSGO of 2016. In this title, he rose up to the point of casting the PGL Major Krakow qualifiers. Then PUBG launched into beta and Boogie fell hopelessly in love. Together with the first TOs and a handful of other talent, he helped shoulder the inception of the PUBG esports scene and in time, rose to the highest peak of the talent roster by hosting, casting and analyzing at PUBG's most prestigious events. It all culminated with the Berlin 2018 Major, where he casted in front of a live audience of 11,000 people and an online concurrent audience of 770,000 english stream viewers. Afterwards, he dedicated himself to esports consulting and later set the very foundations of the European Apex Legends esports scene by building and hosting the biggest league in the first year of the game's esports life, by the side of his US counterparts and presiding a team of very dedicated staff. Today, you can find him close to his mic, passionate about delivering voiceovers for international promos and productions and if you listen closely, every now and again you can hear him say "he's got 1 HP, trade me bro!"